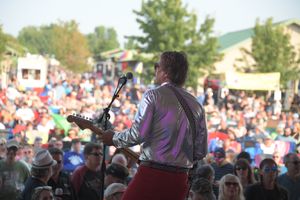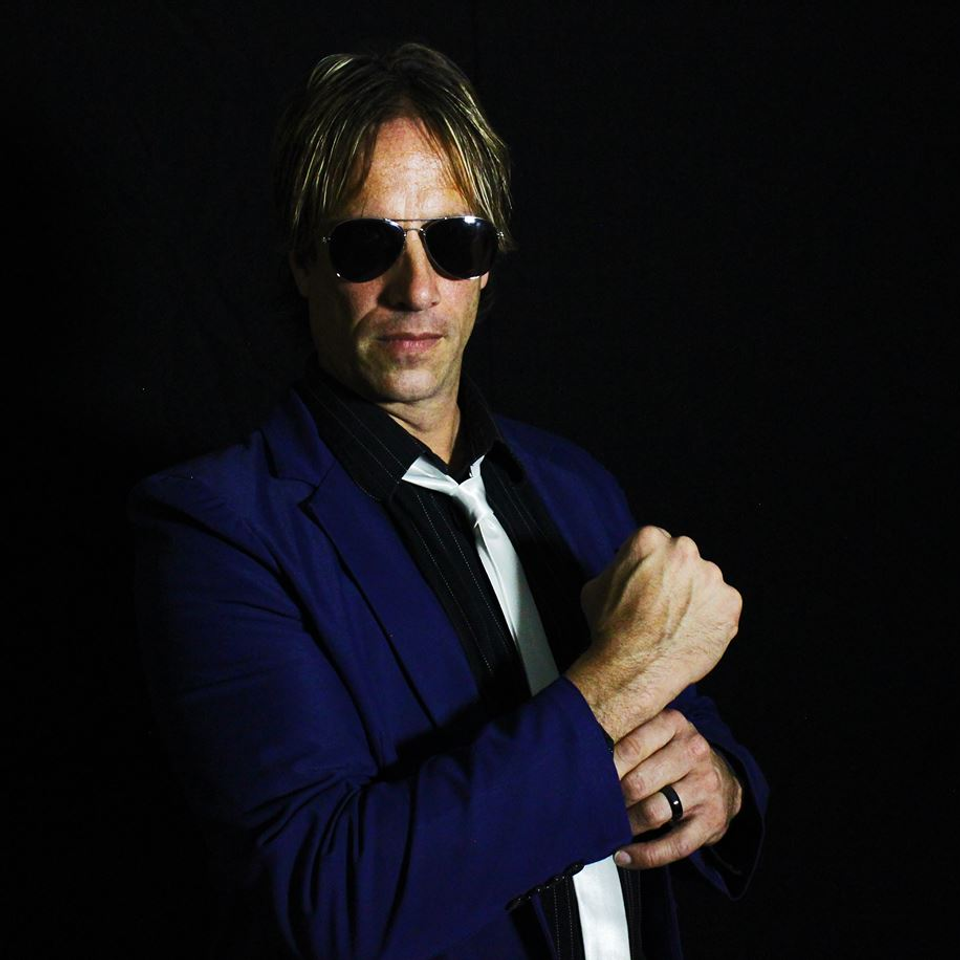 Danny Ayala
Vocals / Guitar
Danny started his musical career in the Cleveland area back in the 80's in multiple bands, playing all genres of music. More recently, he was an original member of Cleveland dance band "Velvet Shake", then portrayed the Demon in a local KISS cover band "Mr. Speed". In addition to "Moving in Stereo", he currently plays bass in a local rock trio, "Where's Jimmy?". Danny has been married to his wife, Jennifer since 1999, and is father to three. Hobbies include bowling and spectating anything Cleveland sports!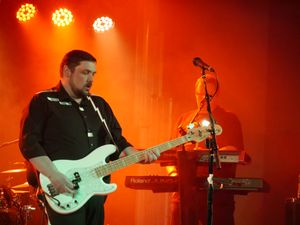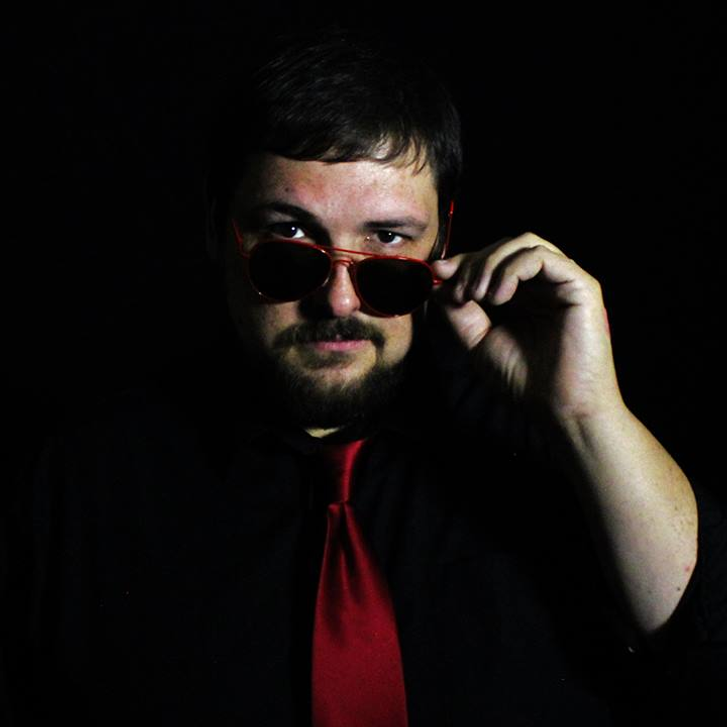 Matt Fuller
Vocals / Bass
Matt's love for music started at young age with KISS, AC/DC, Ozzy, and, of course, The Cars! He got his first guitar at age 13 and it's been a blur ever since. He's been in and out of local cover bands over the years, switching between bass and guitar as needed. Being a bit shy, it took him years to finally come out front for lead vocals, but he's glad he finally did! Being in MOVING IN STEREO is the perfect chance to play some of his favorite songs and pay homage to the late Benjamin Orr. He's engaged to his beautiful fiancé Natalie and will soon be a stepfather to three awesome kids!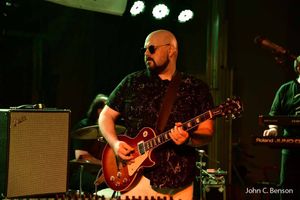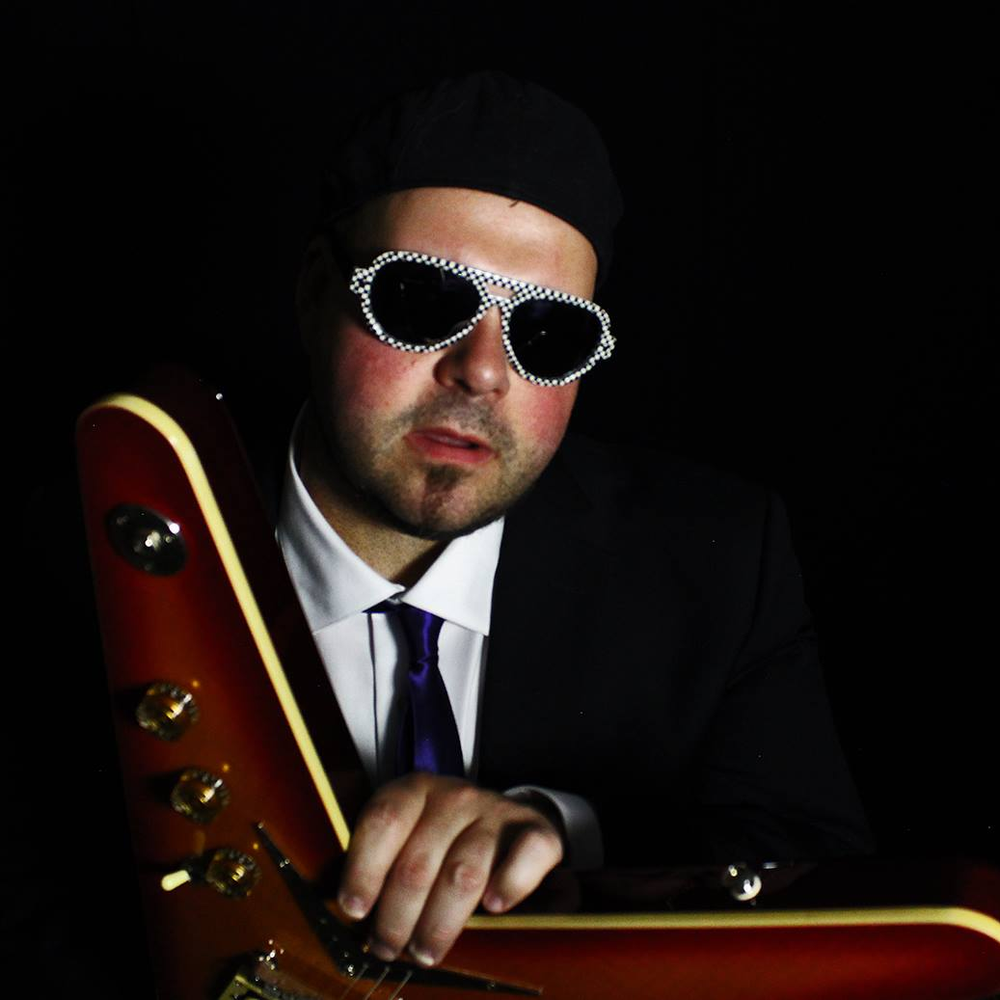 Bob Heazlit
Guitar / Voc
Cars and Guitars. The son of a race car driver, Bob grew up in his Dad's garage, helping scrub parts while listening to Tommy James, Doors, and Turtles 8-tracks. After a tragic illness left his Father disabled, at 12 Bob picked up guitar and began the transition from a listener to a player. One of the first guitar solos he would ever learn note for note would be from The Cars "Just What I Needed". Now, after 25 years playing stages from New York to St. Louis, it's only fitting that he's tasked with recreating the style and tone of Elliot Easton, and with it the challenge of being true to the "songs within the song" for Moving In Stereo. Bob's biggest fans, are his greatest loves and support. His amazing bride Angelina, and their "Bobgelina Bunch": Ava, Grant, Karlie, Kaci, Selena, and Lenee.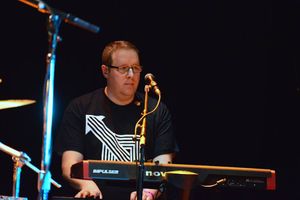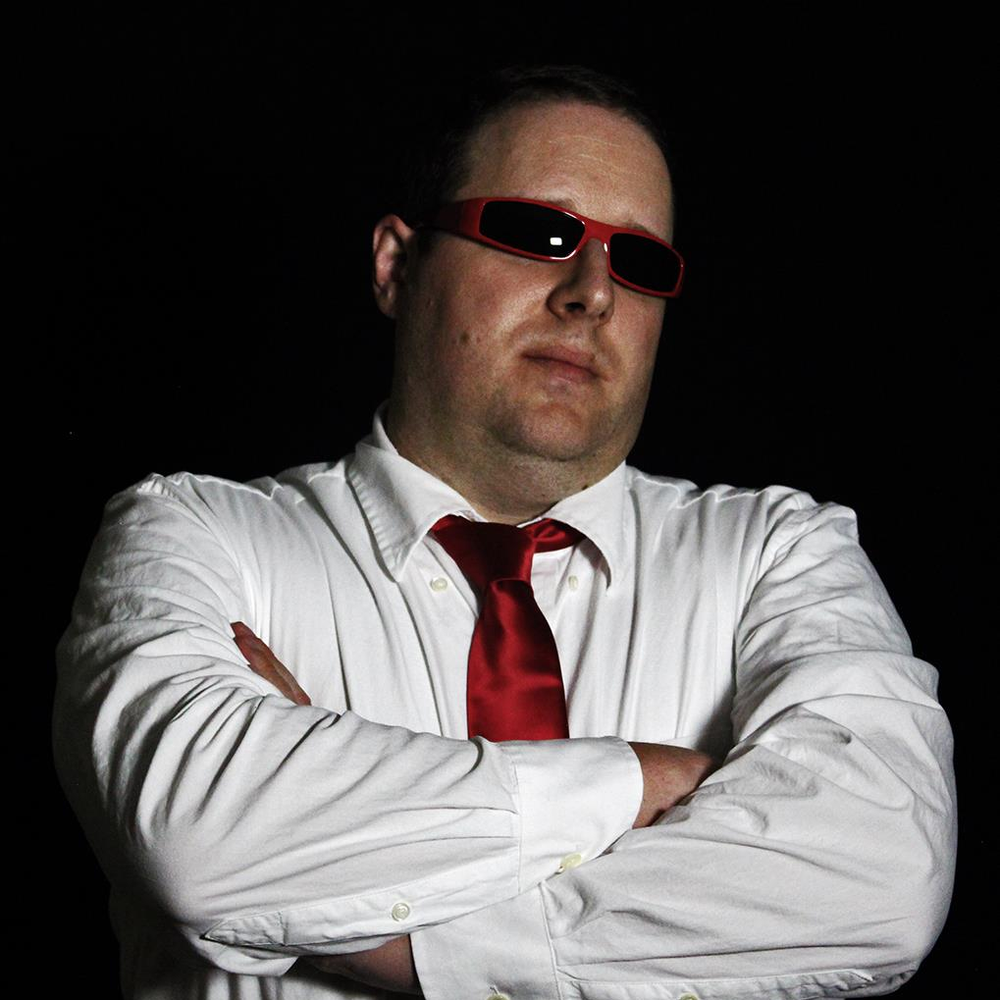 Lars Altvater
Synth / Vocals
With over a quarter of a century of experience in bands in Europe and the US, Lars is one of the founding members of MOVING IN STEREO. He fell in love with Greg Hawkes' memorable hooks and syncopated synth lines which lead to the founding of Cleveland's own 'The Cars' Tribute Band. He enjoys the challenge of recreating the original sound in every detail. Let the good times roll..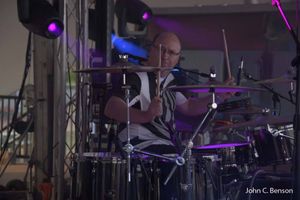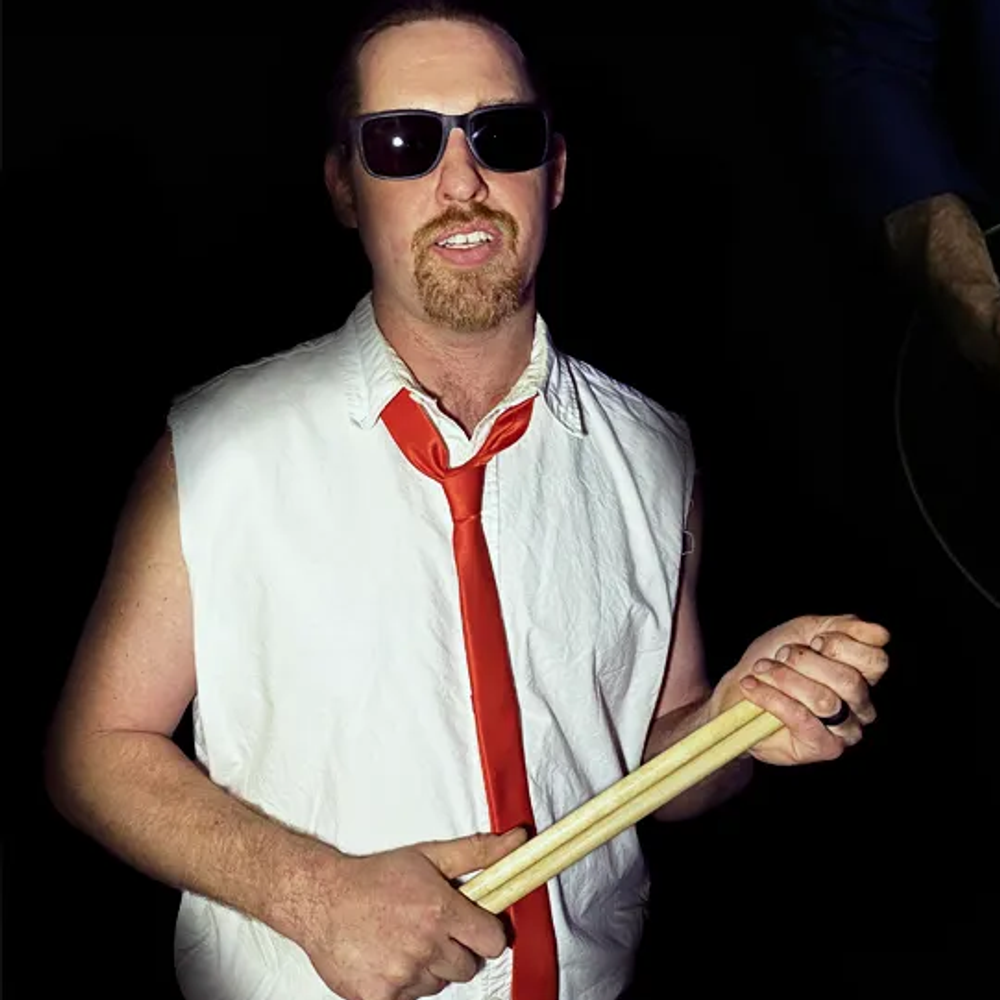 Bryan Beyer
Drums
Bryan grew up on the east end of Long Island, NY, to a family that was full of music. His Mothers side of the family was and still is involved in barbershop and his dad is a drummer in several local bands in the area. Growing up with dads band rehearsing downstairs at the house, or moms family singing in 4 part harmony at parties or Sunday lunches helped to make music a natural part of Bryans life. Between playing drums since he could climb up on dads kit as a kid, and working in the field of automotive repair and modifications, working on his own car projects, and more, joining a Cars tribute band just seemed like a perfect fit. "I grew up mainly interested in music like the Beatles, Led Zeppelin, Sabbath, and basically anything with a drummer that caught my interest. I always loved the Cars top 40 hits, but it wasn't until I was approached by the guys in Moving in Stereo to play drums in the band, that I started really studying the Cars' catalog that I really gained an appreciation for David Robinsons sense of timekeeping, less-is-more style, and his tasty approach to playing the drums" "Learning and replicating these drum parts is both challenging and very enjoyable!" Bryan has lived in Cleveland with his wife Ashley for about six years now, has two sons, and also plays drums in the local Pink Floyd tribute "dark side of the moon".